Accreditations


Partners


CIIM MSc Management has been an intense, yet exciting learning experience. With impeccably structured courses, informative, interactive and value adding seminars, engaging company visits as well as live case projects in cooperation with some of the island's biggest organizations CIIM MSc Management has empowered me to achieve any of my short-term or long-term goals.
CIIM MSc Management has given me the opportunity to achieve my goal of changing my career path and now I am able to pursue my passion for Digital Marketing and Marketing and Business management in general. I had the great opportunity of meeting new people from whom I've learned many things personally and professionally, and made my experience memorable, rewarding and worthwhile.
CIIM MSc Management has been a wonderful and full of knowledge experience.
Reflecting on the last two years in CIIM in MSc Management program, made me realise that through this process I elevated my skills as a professional. The lectures with great professors were academically inspiring, and workshops were very interesting since they were applied to real-world case studies. Through the MSc Management programme, I was challenged and motivated.
CIIM MSc Management has helped me broaden my knowledge and skills in Management and provided me with intelligence beyond management and my specialization, such as Marketing, Finance, Economics and Human Resources. With this 'package', I now have more employment opportunities and a much stronger resume.
Accreditations


Partners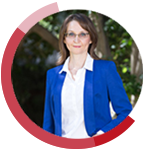 "Our ultimate goal is to develop in our MSc Business Management participants the ability to see opportunities in the dynamic world of management, and use – in a responsible manner – those opportunities to start or advance their career."
Dr. Olga Kandinskaia
Director of MBM – MSc in Business Management