On October 6, 2020, the Russian government announced the signing of a protocol to the bilateral double taxation Convention governing its relations with Malta. A significant development that is expected to affect the current corporate tax structures and the routing of profits through Malta's jurisdiction.
The main advantage secured for the Russian side is an increase in the tax rate that Russia can collect at source on cross-border payments of dividends and interest to 15 percent. Up to date, the double tax treaty provided for:
in the case of dividends, the domestic withholding tax rate (15%) can be reduced to 5% if certain conditions are met; and
in the case of interest, the domestic withholding tax rate (20%) can be reduced to 5% for interest paid to tax residents of Malta.
This development is a follow-up to last April's call to Malta and Luxembourg and Cyprus to revise the withholding tax rate for this passive income, while intellectual property rights are not affected.
The Russian government said that the protocol's ratification must take place before the end of this year, so that its provisions will enter into force from January 1, 2021.
Russia communicated the amendments to Malta's agreement are in line with those previously agreed with Cyprus, including an exemption from withholding tax on interest payments from corporate bonds, government bonds, and Eurobonds. It is good to recall that Malta was removed from the Russian offshore jurisdictions blacklist as recently as 2014, following the signing between Malta and Russia of the Double tax treaty on the avoidance of double taxation and the Prevention of tax evasion with regard to income tax, which entered into force on May 22 2014.
Commenting on the new agreement with Malta, signed on October 1, 2020, Russia's Deputy Finance Minister, Alexei Sazanov, said: "Today we have taken another step in the fight for the Russian tax base. I would like to thank my Maltese colleagues for the high level of cooperation and constructive dialogue. We are now working on amendments to tax agreements with other jurisdictions. The next signing of a similar agreement is planned with Luxembourg. Negotiations with the Netherlands are ongoing."
Luxembourg's expected developments maybe even less manageable, given that, in this convention, the rate of withholding on interest for tax residents of Luxembourg is zero.
The "equalization" between competing tax jurisdictions, such as Luxembourg, Malta, The Netherlands and Cyprus, through the revision of all bilateral agreements linking Russia to them, and for the same income streams and after the model of the protocol recently co-signed with Cyprus, is expected to maintain the balance in the sharing of the Russian market.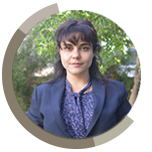 Dr. Eleni Apostolidou
Director of MSc in Financial Law & International Taxation
Cyprus International Institute of Management (CIIM)
Στις 6 Οκτωβρίου 2020, ανακοινώθηκε από την Ρωσική Κυβέρνηση η υπογραφή του πρωτοκόλλου της Διμερoύς Σύμβασης Διπλής Φορολογίας που διέπει τις σχέσεις της με την Μάλτα. Η συμφωνία αυτή, αναμένεται να επηρεάσει τις φοροτεχνικές στρατηγικές των εταιριών και τη δρομολόγηση κερδών μέσω της δικαιοδοσίας της Μάλτας.
Με το υπογραφέν πρωτόκολλο εξασφαλίζεται για την Ρωσική πλευρά η αύξηση του φορολογικού συντελεστή που παρακρατείται στα διασυνοριακά εισοδήματα από μερίσματα και τόκους, σε ποσοστό 15%. Μέχρι σήμερα, η διμερής σύμβαση προβλέπει:
στην περίπτωση των μερισμάτων, ο εγχώριος συντελεστής παρακράτησης φόρου μπορεί να μειωθεί στο 5% εάν πληρούνται ορισμένες προϋποθέσεις και
σε περίπτωση τόκων, ο εγχώριος συντελεστής παρακράτησης φόρου μπορεί να μειωθεί στο 5% για τους τόκους που καταβάλλονται στους φορολογικούς κατοίκους της Μάλτας
Το Υπουργείο Οικονομικών της Μόσχας είχε ενημερώσει τα αντίστοιχα Υπουργεία της Μάλτας και του Λουξεμβούργου τον περασμένο Απρίλιο, καθώς και της Κύπρου, προς αναθεώρηση του συντελεστή παρακράτησης φόρου στα εισοδήματα που προέρχονται από το εξωτερικό, ενώ τα δικαιώματα εκμετάλλευσης της πνευματικής ιδιοκτησίας δεν επηρεάζονται.
Η Ρωσική Κυβέρνηση δήλωσε ότι η επικύρωση του πρωτοκόλλου πρέπει να πραγματοποιηθεί πριν από το τέλος του τρέχοντος έτους, έτσι ώστε οι διατάξεις του να έχουν ισχύ από την 1η Ιανουαρίου 2021.
Σε δήλωσή της η Ρωσία τόνισε ότι οι τροποποιήσεις της συμφωνίας με την Μάλτα είναι σύμφωνες με εκείνες της Κύπρου, συμπεριλαμβανομένης της απαλλαγής από την παρακράτηση φόρου για πληρωμές τόκων από εταιρικά ομόλογα, κρατικά ομόλογα και ευρωομόλογα. Υπενθυμίζεται ότι η Μάλτα αφαιρέθηκε από την Ρωσική μαύρη λίστα, (η οποία συμπεριλάμβανε περίπου 41 υπεράκτιες δικαιοδοσίες ως το 2014), μετά την υπογραφή της Διμερούς Σύμβασης Αποφυγής της Διπλής Φορολογίας και την πρόληψη της φοροδιαφυγής όσον αφορά τον φόρο εισοδήματος, μεταξύ Μάλτας και Ρωσίας.
Σχολιάζοντας τη νέα συμφωνία με την Μάλτα, η οποία υπογράφηκε την 1η Οκτωβρίου 2020, ο Αναπληρωτής Υπουργός Οικονομικών της Ρωσίας, Αλεξέι Σαζάνοφ, δήλωσε: "Σήμερα έχουμε κάνει ένα ακόμη βήμα στον αγώνα για τη Ρωσική φορολογική βάση. Θα ήθελα να ευχαριστήσω τους συναδέλφους μου από την Μάλτα για το υψηλό επίπεδο συνεργασίας και εποικοδομητικού διαλόγου. Τώρα εργαζόμαστε για τροποποιήσεις των φορολογικών συμφωνιών με άλλες δικαιοδοσίες. Η επόμενη υπογραφή παρόμοιας συμφωνίας προγραμματίζεται με το Λουξεμβούργο. Οι διαπραγματεύσεις με τις Κάτω Χώρες βρίσκονται σε εξέλιξη."
Οι αναμενόμενες εξελίξεις για το Λουξεμβούργο ίσως να είναι ακόμα λιγότερο διαχειρίσιμες, δεδομένου πώς, στην παρούσα σύμβαση, το ποσοστό παρακράτησης επί των τόκων για τους φορολογικούς κατοίκους του Λουξεμβούργου είναι μηδενικό.
Η εξισορρόπηση των ανταγωνιστικών φορολογικών δικαιοδοσιών, όπως του Λουξεμβούργου, της Μάλτας, της Ολλανδίας, της Κύπρου, μέσω της αναθεώρησης όλων των διμερών συμφωνιών που συνδέουν τη Ρωσία με αυτές, αναμένεται να διατηρήσει τις ισορροπίες στη Ρωσική αγορά.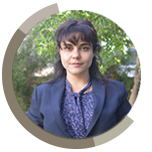 Δρ. Ελένη Αποστολίδου
Διευθύντρια του Μεταπτυχιακού Προγράμματος MSc in Financial Law & International Taxation
Cyprus International Institute of Management (CIIM)