The Cyprus International Institute of Management (CIIM) Team, consisting of Tripathi Shailesh, Andreas Konstantinou and Zakos Stavros, won the local competition of the CFA Research Challenge 2021.
The CFA Institute Research Challenge is an annual global competition that invites university students, competing in teams of three to five, to conduct an in-depth analysis of an assigned listed company. The challenge includes a series of local, sub-regional, regional competitions and the global final.
This year the local competition was held online for the first time due to the COVID-19 pandemic. Students from the University of Cyprus, UCLan Cyprus, Neapolis University Pafos and the Cyprus International Institute of Management managed to prepare their reports on the listed company, FOURLIS HOLDINGS SA, under these challenging circumstances.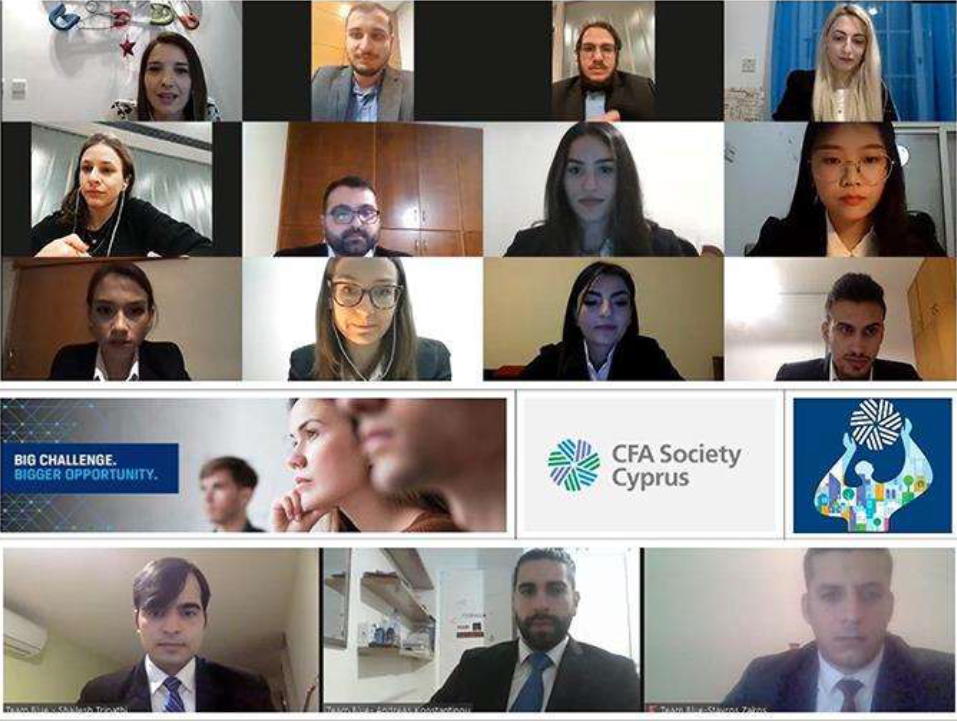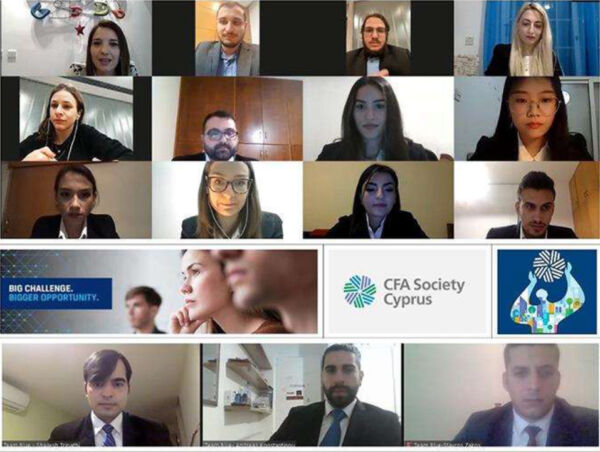 The presentation of the CIIM Team was the culmination of months of research, interviews with company management, discussions with the industry mentor and faculty advisor, as well as the various workshops (organized by CFA Society Cyprus in collaboration with leading consulting firms), which were focused on
development of students' techniques and skills for writing and presenting investment reports.
CIIM Team, as the winner of the local competition, will represent Cyprus in the respective sub-regional round of CFA Research Challenge 2021.
The competition is supported by XM, PWC Cyprus, KPMG Cyprus, Deloitte Cyprus and EY CY.