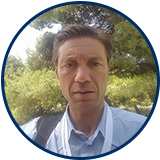 Dr Stelios N. Markoulis is an Associate Professor of Finance at CIIM and a member of the visiting faculty of University of Cyprus and Cyprus Open University, where he also teaches finance. He is also an Honorary Visiting Research Fellow at Bayes Business School London (formerly known as Cass Business School). He studied finance at Bayes Business School (BSc, MSc, PhD) and London School of Economics (MSc).
His main research interests focus on empirical finance issues, such as the probability of bank default, where he recently co-authored a paper on bank distress in the European Union during the period 2008-2015; the effect of bank regulation, where he recently co-authored a paper on Global Systemically Important Banks; and the effect of exogenous shocks on capital and currency markets, where he recently authored a paper on the effects of terror attacks on the Euro. Recently he also edited a book comprising of readings related to financial crises (Financial Crises, A Selection of Readings, Intech Open, 2021) and has also been invited to contribute a chapter in another book on the effects of the pandemic on currency markets (Financial Transformations beyond the Covid-19 Health Crisis, World Scientific Publishing, 2021).
In the past, he has also carried out research in shipping finance, and in particular shipping initial public offerings and the micro- and macro-economic determinants of shipping stock prices. It is worth noting that his co-authored work in this area was the first of its kind.
He is a member of the Editorial Board of a number of international journals and independently reviews for reputable journals, such as the Journal of International Financial Markets, Institutions & Money; International Journal of Finance and Economics; and Transportation Research Part E. His work has also been consistently presented in international finance conferences, such as the Financial Management Association 2021, where he presented a paper on the evolution of the market-to-book ratio of EU banks.
It is also worth noting that Dr Markoulis has also worked for several years in the investment banking industry, where he obtained valuable experience in the areas of raising public and private capital from the equity and bond markets, mergers and acquisitions, private equity, and company valuation.
SOM008 – Ship Financing and Risk Management

FB455 – Risk Management

FB415 – Project and Business Financing

FB435 – Investment Banking