Accreditations


Partners


Programme Director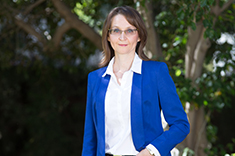 Olga Kandinskaia is the GDM Director and Associate Professor of Finance. She has PhD in Economics (1995) from the MGIMO-University in Moscow, Russia. She has 25+ years of experience in teaching undergraduate, postgraduate and executive courses at different universities and colleges in Cyprus, UK, and Russia.
Olga is a passionate advocate of innovative teaching methods in business education, such as experiential learning, case method, and blended learning. Her teaching style is highly interactive, she emphasizes customized and practically relevant learning where theory is applied to real-life cases.
Olga is a pioneer in Cyprus for writing teaching cases about innovative business projects. She has received three prestigious international awards in case writing (all three were the first time wins for CIIM Business School and for Cyprus). She has published 10+ cases in international peer-reviewed scientific journals. She is a Board member of the North American Case Research Association (NACRA), the leading global community of academic case writers https://nacra.net/ . Olga's two recently written cases are devoted to the topics of digitalization, business model innovation, and green energy transition (and are being used in this Master).
As Director of the MSc in Business Management at CIIM (2011-2022), Olga has created a unique postgraduate programme in Cyprus which has fully embraced a wide variety of experiential learning activities. Olga's "Learning by Doing" innovative teaching method in business management received two prizes by Cyprus Education Leaders Awards 2020. The new GDM Master continues to apply this innovative "Learning by Doing" method.
Dr Maria Doula, Associate Professor, PhD Chemistry, National Kapodistrian University of Athens (2003)

Dr Yulia Titova, Assistant Professor, PhD in Economics, University of Paris I Panthéon-Sorbonne (2013)

Dr Reza Kouhy, Professor, PhD Law, University of Manchester (1989)
Accreditations


Partners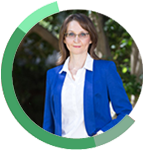 "The aim of the Master in Green & Digital Management is to develop in our students the ability to see value-creating opportunities in driving digital transformation and facilitating green transition of business entities and non-profit organizations, and to use those opportunities to start or advance their career while bringing a positive change to the society"
Dr. Olga Kandinskaia
Director of Master in Green & Digital Management