"The new world of investment screening"
Wednesday, 9th of December, 2020
Key speaker: Christopher Bovis, Professor of International Business Law at the University of Hull, Visiting Professor in MSc in Financial Law and International Taxation at CIIM, advisor for the UN, European and national governments.
EU foreign direct investments Directive (FDI)
The impact on:
Takeovers and M&A transactions
Ownership due diligence for purposes of foreign investment control
And influences from:
EU Communication on new requirements governing in particular financing and investment operations
EU white paper on foreign subsidiaries
Debaters:
Nikitas E. Hatzimihail, S.J.D. (Harvard) Professor of Commercial Law, Private International Law and Comparative Law; Director, Dispute Resolution Laboratory; Department of Law, University of Cyprus
Eleni Apostolidou, S.J.D. (Sorbonne) Assistant Professor of Tax Law, Programme Director of MSc in Financial Law and International Taxation.
Special contribution of Pantelis Christofides, Advocate-Partner L Papaphilippou & CO LLC:
Concerns and suggestions from a practitioner's point of view regarding the implementation of the EU FDIS Regulation in the Republic of Cyprus
Part 1- Christopher Bovis: The EU Foreign Direct Investment Screening Regulation



The FDI screening regulation adopted in March 2019 established an EU-wide framework in which the European Commission and the Member States can coordinate their actions on foreign investments. It is this framework; it's the regulation and its effects that we will be presented today by Professor Bovis. How will the FDIS regulation impact companies? How will M&A and takeovers be affected? What other influences are to be expected?
Part 2 – Eleni Apostolidou: The EU is preparing a supplementary Screening process on Foreign Direct Investment



The FDIs has introduced screening procedures for non-EU investors, with a narrow objective: defending security and public order. A new screening process will be introduced soon, adding a standalone screening process on foreign investors to assess the potential distortions in the internal market, services & financial flows. Its scope is much broader and the mechanics of its implementation remain to be determined.
Part 3 – Nikitas E. Hatzimihail: EU protection measures: policy, extraterritorially and dispute resolution



The EU protective measures under foreign investment screening are preemptive. That could be a swing condition, for more or less business cost; where the redressive measures may have a more ample income than the disinvestment. The legal test is stretched to cover related companies established outside the EU, remodeling the connecting factors as interpreted under EU law. Policy questions and national interests are to be accommodated within a common investment strategy.
Part 4 – Round Table Discussion: Discussion on public versus EU interest test, minority rights versus freedom of capital



Part 5 – Pantelis Christofides: National experiences of implementing Screening processes on Foreign Direct Investment



How is Cyprus preparing for the FDIs Regulation? Where do things stand? Mr. Pantelis Christofides provides an update on the implementation of the FDIS Regulation in the Republic of Cyprus
Accreditations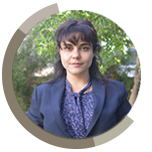 "FLIT is a valuable asset to have under your belt. Earn an MSc that covers both Financial & International Taxation, with specific business practice features in an international environment in Cyprus. Provide sound advice to your clients and efficiently liaise with EU & international business actors. FLIT is an inclusive environment for Cypriots and expatriates in Cyprus. "
Dr. Eleni Apostolidou
Director of MSc in Financial Law & International Taxation