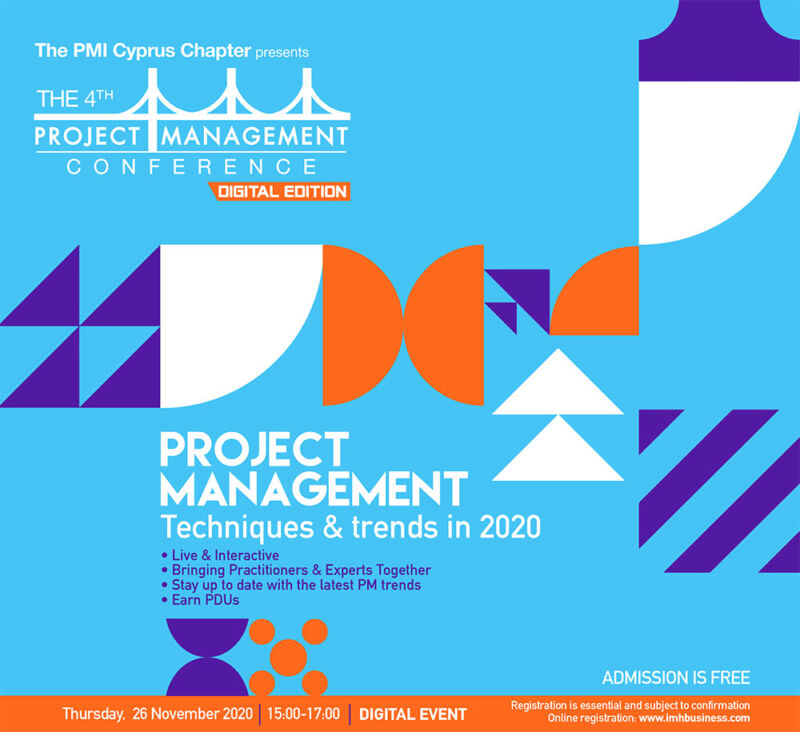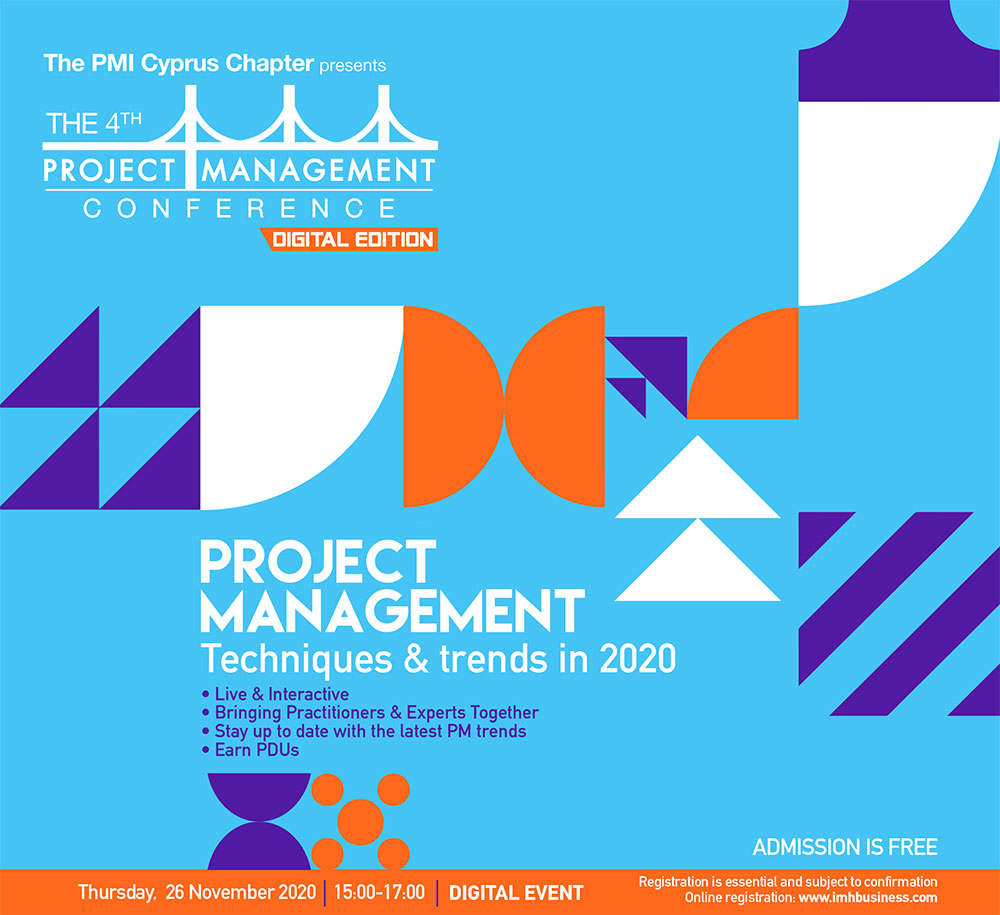 The 4th Project Management Conference
The Project Management Institute (PMI) Cyprus Chapter has successfully managed to establish the Project Management Conference as the main Project Management event in Cyprus, bringing together a diverse local and international audience.
This year the conference will be held digitally on the 26th of November from 15:00 to 17:00.
Participants will have the opportunity to be inspired by acclaimed keynote speakers, to learn about the emerging trends on Project Management, to obtain techniques and tools, as well as to exchange ideas and opinions with other professionals.
CIIM–The Cyprus International Institute of Management is the Educational Partner for 4th consecutive year.