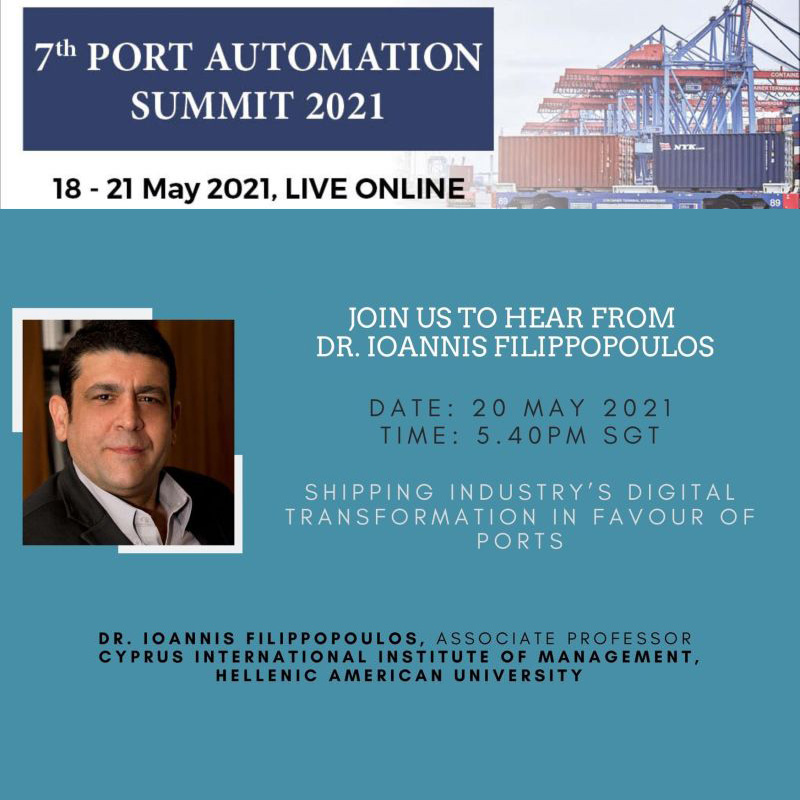 7th Port Automation Summit 2021
Attend LIVE ONLINE the 7th Port Automation Summit taking place 18-21 May 2021, where you will cut down on many months and even years on figuring out how to effectively automate your port operations, by hearing proven insights and case studies globally on the FASTEST AND MOST EFFECTIVE WAYS to AUTOMATE YOUR PORT, whilst ensuring you are able to implement these actionable strategies within your port operations and infrastructure.
With increased ship sizes, mega ships and larger container vessels, increasing labour costs, market competition globally driving the importance of port operational efficiency and productivity, the need to reduce carbon footprint, ports around the world are increasingly turning to automation to maintain their competitive advantage in the industry.
Adopting strategic technological advancements and automating port processes is key to a port's long-term viability to remain relevant in a market that favours lower cost, more efficient processes and faster turnaround times. While port automation is a strategy for the long haul and will take time to bear fruit, it is undeniable that it is now a necessity and paramount for any sustainable port operation.
To learn more about the event and to register, visit: https://www.equip-global.com/port-automation-summit