Accreditations


Through transformative learning it prepares you for the challenges of the emerging new world
It combines academic excellence and professional qualifications (ACA, ACCA, CIMA)
It prepares you equally for both the job market and potential post-graduate studies
It is taught by a team of local and international academic professors and business practitioners
It employs innovative teaching methods that make learning easier and more enjoyable
It offers four areas of concentration to choose from: International Business and Management (IBM); Innovation and Entrepreneurship management (IEM); Business
Information Technology (IBT); and Financial and Managerial Accounting FMA)
It prepares you for both securing rewarding employment and starting your own business
It offers you the opportunity to study for a semester abroad at a partner university of your choice and experience another culture
It offers you the opportunity to do an internship at home or abroad to gain work experience and enhance your employability
It provides you with transferable skills and networking opportunities to be occupationally and geographically mobile
Small classes and unique student experience
Individual attention is given to each student and the cultivation of intrinsic learning motivation
CIIM's reputation for high quality and market-relevant programmes in business and management for a quarter of a century
Close corporate links with industry and partnerships with the business community and other educational institutions abroad
Assistance is provided with internship and employment opportunities both at home and abroad
The coaching and mentoring of students into becoming professionals, managers and entrepreneurs
An extensive network of 2,000 CIIM degree alumni and 10,000 executive alumni
CIIM's Bachelor's in Business Administration (BBA) programme prepares and advances students for either executive or entrepreneurial careers. It helps the graduate fulfil his/her potential for high earnings, increased responsibility and greater personal and professional development. Likewise, it gives students an edge in the job market by providing relevant professional or educational opportunities.
CIIM BBA prepares you for a variety of entry to mid-level positions in various industries and organizations and a rewarding career thereafter. Graduates holding BBA degrees commonly find jobs in marketing, finance, sales and management, but the degree can be applied to nearly any area of business.
The amount of business done over the Internet is growing, and employers increasingly prefer computer-savvy candidates with a keen sense of online business methodologies and strategies. CIIM BBA's information technology and new media courses give you an edge over other graduates.
A professional certification is an excellent way to further enhance your skills and remain competitive in the job market. The type of certification you consider will depend on your specialization and your preferred industry in which you work. For instance, accountants pursue the ACA, ACCA or CIMA qualification while financial analysts may opt for the Chartered Financial Analyst designation.
Employers may seek CIIM BBA graduates for a broad range of positions in different areas of their business.
Positions may include:
Company manager
Operations manager
Information manager or information systems specialist
Sales manager
Marketing manager
Accountant/auditor/financial manager
Human resources manager
Customer service specialist
Marketing analyst
Business developer
Database administrator
Advertising manager
Project manager
Investment advisor
Bank loan officer
Entrepreneur
BBA graduates are also of interest to NGOs, the public administration and many other international organizations and institutions.
Therefore, CIIM's BBA degree opens the door to a virtually limitless variety of positions, challenges and contexts. Candidates who have gained practical experience through internships or co-op work programmes may have a competitive edge and more employment options.
All graduates, but especially those that specialize in entrepreneurship, may choose to start their own business. CIIM will further support them through its Entrepreneurship and Innovation Centre (ENTICE) and its business start-up incubator/accelerator.
Finally, CIIM's BBA degree serves as good preparation for an advanced degree (MSc, MBA, PhD) in fields such as business administration, economics, management, accounting and finance, corporate law, and information technology, or as a stepping-stone to professional certifications in your preferred specialisation and industry.
Accreditations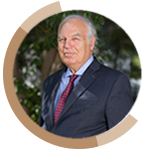 "CIIM BBA combines academic excellence with market relevance to create a transformative experience in starting and managing businesses, thereby ensuring the employability of its graduates."
Dr. Theodore Panayotou
Co-director of BBA